Always Beanie Babies: Value Guide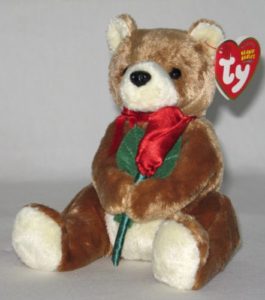 Value: $2.67
Notes: Nothing too special about Always the Bear, aside from the pretty flower, these aren't worth anything of real value.
Some versions of Always, came with an extra "FTD" tag. FTD is a flower company and attached special tags during flower deliveries. The Always versions with the extra FTD hang tag can sell for about $20.
FTG TAG VERSION:
$20.00+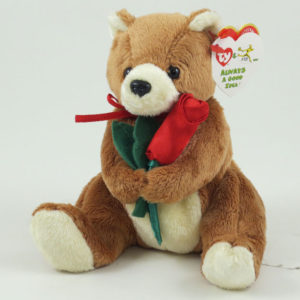 Always

Style Number
40161
Swing Tag Generation
12th
Tush Tag Generation
13th
Date of Birth
February 14, 2004
Additional Pictures: Click on the image for a larger view.