2013 New York Yankees Limited-Edition Beanie Buddy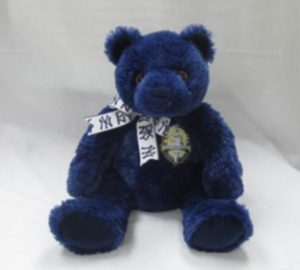 On Saturday – September 21, 2013 the New York Yankees will be giving away a special, limited edition Ty Beanie Buddy to the first 10,000 fans 14 and under.  A seller on eBay pre-sold these before the game and sold two for $65 & $75. Wow.
Yankees Beanie Buddies on eBay
The promotion is to promote kids day at Yankee stadium but also commemorates the retirement of closer Mariano Rivera. There will be a market for these Beanie Buddys on eBay the day or two after the game. They will hand out 10,000 of these so I imagine the price could come down considerably from the pre-sale prices some sellers were getting on eBay.
Ty New York Yankees Beanie Buddy
When: September 21, 2013
San Francisco Giants vs. New York Yankees
1st 10,000 Kids 14 Under Get One Free
More Information:
Beanie Buddies Worth Money