Beanie Babies Collector's Guide Book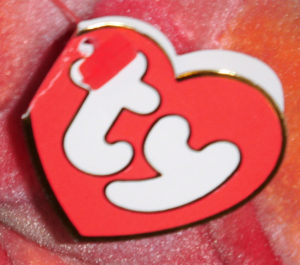 The Beanie Babies Collector's Guide Book was published in 1998 to help collectors have a handheld pocket guide to their Beanies. It features photos, a checklist of Beanies up to that point and also some factual information about the boom that occurred in the industry during the 1990's.
Beanie Babies were wildly popular during the 90's and the book does have price data that reflects the wild values of some Beanies in that era.  Prices of Beanie Babies have dropped tremendously since that time. The best resource to research Beanie Babies prices would be online auction site eBay or the updated data on Price Guide App – Beanie Babies. Many of the top selling Beanie Babies of today are authenticated by third party graders.  You can also view some Beanie Babies Worth Money on this site.
If you are looking for a list of pre-1998 Beanie Babies in a book form then going with the Collector's Guide isn't a bad idea. You can find a copy dirt cheap on places like Amazon and probably eBay too.
Sometimes it can be helpful to have a list in hand when hunting down Beanie Babies at flea markets or trade shows. This book would prove useful for that as well as some basic information about Beanies made before 1998.  It probably isn't a book for the hardcore collector as they will probably already have the information from this book readily available online and the prices are far outdated for use in today's market.
Amazon Rating: ★★★☆☆
Read Customer Reviews
Amazon Rank: #51 Antique and Collectible Toy Animals