Beanie Babies Price Guide: Bently – Bianca
This is a price guide for Beanie Babies: Bently, Bernie, Berry Ice, Bessie and Bianca.
Bently

Style Number
40809
Swing Tag Generation
17th
Tush Tag Generation
Date of Birth
September 3, 2009
Bently Value: $18.57
Notes: These can sell for over $15 online as there appears to be very few out there. One of the few modern Beanie Babies that sell for more than what they originally cost at retail.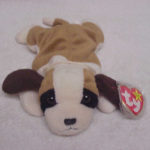 Bernie

Style Number
4109
Swing Tag Generation
4th-5th
Tush Tag Generation
3rd-6th
Date of Birth
October 3, 1996
Bernie Value: $3.51
Notes: There are a ton of these out there and they are best served for the $1 bin, even the 4th/3rd Generation versions.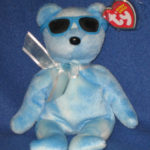 Berry Ice

Style Number
40678
Swing Tag Generation
15th
Tush Tag Generation
13th
Date of Birth
June 23, 2007
Berry Ice Value: $3.16
Notes: This was apart of a six Beanie set exclusive to the 2007 Summer Show. The other beanies are: Cherry Ice, Grape Ice, Lemonade Ice, Lime Ice & Orange Ice.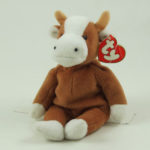 Bessie

Style Number
4009
Swing Tag Generation
3rd-4th
Tush Tag Generation
1st-5th
Date of Birth
June 27, 1995
Notes: If you have a 1st Generation Tush Tag on your Bessie then it's worth over $20. Any other version is worth considerably less, probably in the $1-$5 range.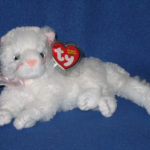 Bianca

Style Number
40156
Swing Tag Generation
12th
Tush Tag Generation
13th
Date of Birth
September 15, 2004
Value: $10.51
Notes: This is the original version that was released in 2005.