Top Beanie Babies Sales – Jan 2014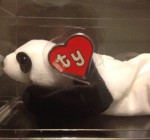 True Blue Beans Authenticated:
Peking the Panda
Hang & Tush Tag: 1st Generation
Sold For: $795.00
Date Sold: January 5, 2014
Authenticated Beanie Babies, especially 1st Generations ones, sell for more than ones not authenticated. True Blue Beans and Peggy Gallagher are two respected names in the beanie authenticity business. Counterfeit beanie babies were rampant in the mid 1990s, and if I were to buy an expensive beanie baby I'd want it to come authenticated. This beanie was in very nice condition, and combine that with Peking being hard to find with the 1st Generation Hang tag, that is why this one pushed $1,000.00.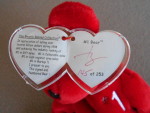 #1 Employee The Bear
Autographed by Ty Warner
Serial Number 145/253
Sold For: $599.99
Date Sold: January 1, 2014
If you were the #1 sales rep in your area for Ty Warner Beanie Babies, he would send you a special autographed Bear. #1 Bears have come down in price a little bit over the years, but I could see these climb back up in value in the future. They are signed by Beanie Babies creator Ty Warner and his autograph is not that easy to come by.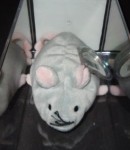 True Blue Beans Authenticated:
Trap the Mouse
Hang Tag: 3rd Generation
Tush Tag: 1st Generation
Sold For: $370.00
Date Sold: January 6, 2014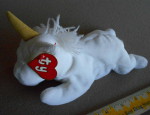 Mystic the Unicorn
Hang Tag: 1st Generation
Tush Tag: 1st Generation
Sold For: $299.99
Date Sold: January 1, 2014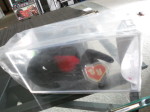 Peggy Ghallagher Authenticated:
Web the Spider
Hang Tag: 2nd Generation
Tush Tag: 1st Generation
Sold For: $229.99
Date Sold: January 6, 2014
Top Selling Beanie Babies Archive: