Ty Beanie Buddy's Worth Money
Beanie Buddies were first released in September 1998, and were seen as a cheaper alternative to smaller Beanie Babies. At the time in 1998, Beanie Babies were a red hot collectible, so the new Beanie Buddies, originally priced at $10 each, eased the pain of missing out on a smaller Beanie Babie.
The Beanie Buddies are larger, and some come in multiple sizes. The bigger the size, the more it tends to be worth. Most Beanie Buddies are not worth very much money, and never caught fire like smaller Beanie Babies.
The Original 9 Beanie Buddies, released in 1998 are: Beak the Kiwi Bird, Humphrey the Camel, Jake the Mallard Duck, Peanut the Royal Blue Elephant, Quakers the Duck, Rover the Dog, Stretch the Ostrich, Teddy the Bear (Cranberry) and Twigs the Giraffe.
Additional Information: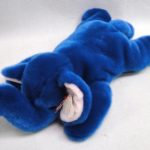 Peanut Royal Blue Elephant
Swing Tag: 1st Generation
Sold For: $61.00
Date Sold: February 2, 2014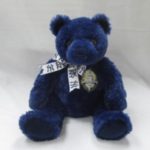 Closer – Mariano Rivera SGA
Swing Tag: 4th Generation
Sold For: $59.90
Date Sold: March 5, 2014
More Information: Closer Beanie Buddy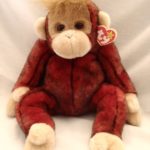 Schweetheart the Orangutan – Jumbo Size (40″)
Swing Tag: 3rd Generation
Sold For: $45.00
Date Sold: February 2, 2014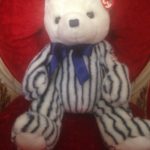 Farewell – Yankee Stadium Giveaway 2008
Swing Tag: 4th Generation
Sold For: $35.99
Date Sold: April 1, 2014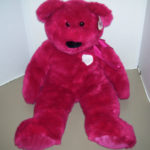 Valentina – X-Large (31″)
Swing Tag: 2001
Sold For: $29.99
Date Sold: Feburary 2, 2014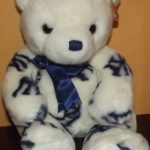 Tradition – Yankee Stadium Giveaway 2005
Swing Tag: 4th Generation
Sold For: $25.00
Date Sold: March 12, 2014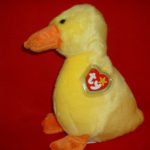 Quackers – Wingless
Swing Tag: 3rd Generation
Sold For: $25.00
Date Sold: March 22, 2014