Beanie Babies Price Guide #1-4H
Beanie Babies price guide for the ones that didn't start with a letter. Included on this page are the Holiday, Signature and Happy New Year Bears. The semi-valuable Beanie Babies from this list are the Zodiac ones that were exclusively released in the Asia-Pacific region.
Beanie Babies Worth Money On This Page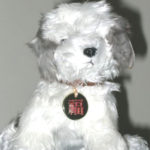 2006 Zodiac The Dog
Style Number 46051
Special Asia-Pacific Release
Value: $29.90+
More Information
The Number Sold is the total number of Beanie Babies that were used to get the average price.
Click on the link for more information & pictures of the specific Beanie Babie.
CLICK ON THE LINKS TO VIEW BEANIE BABIES PRICES BEGINNING WITH THAT LETTER